Bellaire High School


Class Of 1970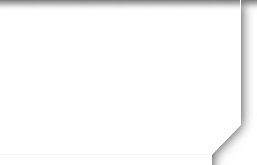 Beatriz Serrato Kelly-Serrato
Profile Updated:
April 5, 2022
Yes! Attending Reunion
| | |
| --- | --- |
| Residing In: | HOUSTON, TX USA |
| | |
| --- | --- |
| Occupation or Retired? | Flight Safety Engineer, Leadership/Team Coach, Vocalist |
Children, Grandchildren
BeBe Kelly-Serrato is the mother of three children Christine Gietzen, born 1970, an accomplished vocalist More…

and independent small business owner of Paleo Pet Goods, LLC, Matthew Kelly, born 1978 a software engineer and Photographer owner of Phuture Photography, dba and Stephen B. Kelly, born 1980 living in Tyler, TX working on a pipeline project in LA/ TX border and a Chef owns Innovative Cooking Solutions. BeBe Kelly-Serrato has been a single mother since 1988. Her son Matthew is married, Christine is in a relationship with John Dawson, Stephen Kelly is single and all three are pursuing their paths and goals.
Comments:
Beatriz "BeBe" Kelly-Serrato is passionate about human space exploration and Executive and Life Coaching; she has transitioned to a new path after training and certifying in the coaching profession. The elements required for leaders to succeed and benefit from a coaching process; are determination, resilience, flexibility, spaciousness, and centering. She provides her skills to the level required and from here expertise to accomplish what her clients need. She's also found that the heart of a leader contains the following characteristics before they can be visualized as a true leader and those are courage, compassion, emotional wisdom, and the ability to see the wholeness of people in all situations.
School Story:
I transferred to Bellaire Sr High School for the same reasons I attended Pershing Jr High...people were kind and this included the kids and the teachers. I was in a family who struggled and was disadvantaged, so I needed a school where I was happy attending. Jr High and High School are tough enough without being in a difficult home situation too. The kids and teachers were extraordinarily kind and this made my life at that time bearable. My memories of the two years I was in Bellaire High was that I was very happy. I was also able to spend a valuable amount of time with my cousin Marilu who died very young age 34. We did everything in High School together, but she was the bold one, and I was shy then. This is funny considering how outgoing I am today.