Bellaire High School


Class Of 1970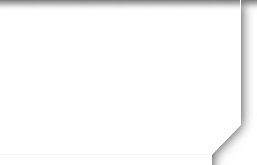 CONSUELO MENDEZ
Profile Updated:
January 25, 2011
| | |
| --- | --- |
| Residing In: | Caracas Venezuela |
| | |
| --- | --- |
| Occupation or Retired? | retired University Art Professor |
| | |
| --- | --- |
| Children, Grandchildren | Nayarí Castillo Méndez, born Caracas, Venezuela. Lives in Plymouth, England |
Comments:
Resides in Texas and California between 1964 and 1976. Receives a BFA (SF Art Institute, 1974) and MA (SF State U, 1976) degree in Printmaking in California, USA. Belongs to the group Mujeres Muralistas of SF till 1976. Goes back to Venezuela and studies at the Centro Gráfico, Caracas graduating with a two-year specialty degree in lithography (1981). Works at the Simón Rodríguez University from 1981-1991. Since 1991 she is a retired university level art professor at the former Institute of Superior Studies of Fine Arts Armando Reverón, now University of the Arts, UNEARTES, in the area of Experimental Drawing, Body Art and Performance. On December, 2010, received an Honorary Professor's Degree from the University of the Arts in Caracas. In Venezuela, she has been awarded prices for her artwork in the Michelena National Show (1981,1983), Municipal Art Prize of Caracas (1984), Graphic Biennal of Maracaibo (1990) and at the Miniature Graphics Competition TAGA (1982,1990,2004). Invited artist to Salón Jóvenes con FIA (2009).
She has been invited as a workshop teacher at the International Courses of Expression, Comunication and Psicomotricity at the Municipal School of Barcelona, Spain (1995, 1996, 1997, 2000, 2007).
She has participated in numerous exhibitions in countries like South Korea, Bulgaria, Puerto Rico, Colombia, USA, Cuba, México, Poland, and Belgium. She researches permanently in the plastic and visual arts: painting, drawing, photography, graphic arts, at the same time demonstrating special interests in bookmaking and works on paper. The relationship between the body and the visual arts has become more and more relevant in her personal expression and her teaching, opening the way to her creative research. Also, she has begun to develop a line of work in art therapy. Belongs to the Pielforma Group, a laboratory experience in body-art research, presenting performance solo pieces in the Chacao Cultural center (2009), Museum of Fine Arts Caracas (2008), Contemporary Museum of Caracas (2006), Los Teques Museum, National Art Gallery, First International Encounter of Body Art, Santa Lucía Experience in Maracaibo, Lia Bermudez Art Center, Alejandro Otero Museum (2005), National Art Gallery (2004, 2003), Carmelo Fernández Museum of San Felipe (2008,2004), Alejandro Otero Museum (2003), CELARG (2002,2001), Perfor-Art Maracay Festival (1999), Museum of Fine Arts Museum (1999), Hatillo Arts Festival (1998).
School Story:
Remember Little Red School House, the underground high school paper? I was one of the rebel ones that made up the group that participated in that together with Harrell Graham. I was kicked out for a couple of days for that and made Mr. Andrews pretty mad. My parents were very mad about that too, if I remember correctly.
My best remembered and most beloved teacher was Ms. Helen Foley: poetry, English, reading, film-making.
Besides that I was a pretty good student, loved the art classes with Mr. Wells and participated in the Volleyball team. The experience overall was important to me and created the foundation for whom I became later: a visual artist and a creative educator in the arts at university level.