Bellaire High School


Class Of 1970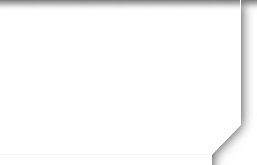 In Memory
Renee Shadle (Dillon)
Renee Shadle Dillon (67), of Dickinson, Texas, passed away on December 30, 2019. She was born in El Paso, Texas on April 5, 1952 to Verita and Robert Humphrey Shadle Sr. Renee graduated from Bellaire High School in 1970 and went on to attend Stephen F. Austin State University where she obtained her Bachelor of Science and a Master's Degree in Education. She was a Southern Belle with the Kappa Alpha Fraternity, a Little Sister organization. She enjoyed providing hospitality functions at the KA House for all brothers, visitors and parents. It was at SFASU where she met her love of 45 years, Forrest Ray Dillon. Renee was a loving and devoted wife, mother, and Grammy. Family was everything to her. She was kind, loving and served whole-heartedly in all that she did. Her legacy will live on in her daughters and grandkids.
Renee was a member of the Holy Trinity Episcopal Church in Dickinson where she was active in the Altar Guild and was a Lay Eucharistic Minister. She was actively involved in the Annual Strawberry Festival and always enjoyed serving shortcake to those who attended the event. Renee worked tirelessly as a Board Member and Scramble Co-Chairperson for the Galveston County Fair & Rodeo. During fair time she could be found running around making sure everyone had everything they needed to make it the best experience possible. Just recently she became a lifetime member of Fort Bend County Fair (grandchildren). She was an educator for 40+ years, working in Tenaha, Beaumont, Alvin and Clear Creek. Upon retirement, she continued part time work at Alvin and Clear Creek ISD's as well as UHCL as an Educational Diagnostician.
She is preceded in death by her father, mother, stepfather Frank J. Stansfield and brother Chipper Shadle. Renee is also preceded in death by her mother in-law Nina Dillon, father in-law Forrest Austin Dillon, and brother in-law Kenneth Dillon. She is survived by her husband Forrest Ray Dillon, daughters Shelby Cruse (Stephen) and Sharlotte Schumann (Jonathan), brothers Bobby Shadle (Amy), and Jamie Stansfield, sister Anne McCormick (Dennis), brothers in-law Kevin Dillon (Marcia), and Richard Dillon, seven grandchildren; Kade, Kyle and Kinley Cruse, and Westin, Harper and Emma Schumann and one on the way, and numerous nieces, nephews, cousins and friends she has made throughout the years.
A memorial service to celebrate her life, will be held at Holy Trinity Episcopal Church on Saturday, January 11, 2020 at 11:00 a.m., with Reverend Vivian Shelby officiating. A reception will be held in the Parish Hall immediately following the service.
In lieu of flowers, it is the family's wish to continue our outreach to serve Galveston and Fort Bend counties, with an emphasis on supporting the youth, the aged, and their related organizations by donating to the Dillon Family Foundation. Proceeds may be sent to Texas First Bank P.O Box 608 Santa Fe, TX 77510. Memo for proceeds on her behalf.