Bellaire High School


Class Of 1970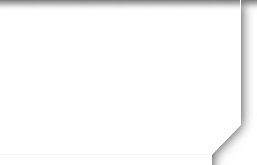 In Memory
Valerie Kessner
Kessner, Valerie A.
Leave a CondolenceSend FlowersPrint
September 6, 1952 - February 13, 2014
Valerie Ann Kessner of Dallas passed away on February 13, 2014. Valerie was dearly loved and will be missed by family and friends.
She was born on September 6, 1952 to Anna Louise (nee Malsan) and Roger Franklin Kessner in New York City, NY. She was kind, adventurous and exceptionally bright. She graduated from Bellaire High School in Houston, Texas (1970) and received her Bachelors degree from the University of Houston. Thereafter she received her law degree from The University of Texas Law School and practiced law in Boston. Valerie was passionate about The U.S. Constitution and social justice.
Early in her life, Valerie recognized that a person's self-respect and dignity come in large measure from their work. Over two decades ago there was no publically supported job training and job placement system where unskilled and unemployed people could get help to enter the workforce. So Valerie quit her job practicing law and got a Master's Degree in Public Affairs from the Lyndon B. Johnson School of Public Affairs where she focused on employment policy and innovative job training initiatives. After graduating, Valerie took a job in the U.S. Senate and then as a consultant to the Department of Labor where she helped to create and implement the Workforce Investment Act. Under this law a job training assistance and job placement program was established in every state in the country giving millions of people opportunities and hope that they otherwise would not have. In Dallas, Workforce Solutions on North Stemmons Freeway carries out the program required under the Workforce Investment Act. Valerie found great satisfaction in knowing that she helped change millions of lives for the better through the Workforce Investment Act.
Valerie was a regular attendee at the Park Cities/Central Dallas Democratic Club where she was known for her insightful questions for speakers on various topics. She was generous with her volunteer hours and worked tirelessly in support of the Democratic Party volunteering not only during campaigns but throughout the year. She felt called to a high level of civic engagement and participated wherever she felt she could make a difference. She put thousands of hours into phone banking with Organizing for America, supporting the Presidential election campaign and the Affordable Care Act to name a few. In the final days before a vote she would work the 12-hour days necessary to get the word out. Her volunteerism extended to state level politics as well, including traveling to Austin to march for women's rights and encouraging people to communicate with their representatives. She was also apparently known to bring the most incredible desserts to the social functions.
Traveling was essential to Valerie's adventurous and curious nature. Once, she went to the former Soviet Union for a tour of their legal system. Additionally, she traveled throughout Europe as well as in the U.S. whenever she got the chance.
Music was another of Valerie's passions. She enjoyed discussing and debating the merits and history of various artists with her nephew, Nathan. She enjoyed concerts small or large and often went with friends to a live music venue for her birthday celebrations.
Valerie enjoyed attending the College of Complexes as well as The Liberal Ladies who Lunch. She also loved animals and supported the S.P.C.A. Her beloved Chiweenie dog "Mercy" has been adopted by a caring neighbor. Her beloved German Shepherd "Lady" predeceased her.
Most importantly Valerie was a loving, courageous, honorable and compassionate individual. She was a generous and gentle spirit who desired and worked to make the world a better place for everyone. Her efforts made a difference in the world and she will be missed.
Valerie was preceded in death by her parents, Anna and Roger Kessner and her brother, Roger James Kessner. She is survived by her sister Gilda Louise Kessner of Dallas, nephew Nathan Michael Terry (Dallas), niece Courtney Elizabeth Terry Loughry and husband Daniel Loughry (Arlington, VA). She was especially proud to be the Great Aunt of niece Emory Louise and nephew Grant William Loughry. Additionally, she is survived by aunts, uncles, cousins and many friends.
The memorial service was held Sunday, February 23 at 3:00 p.m. in the Preston Place Building, Room 185, at Prestoncrest Church of Christ, 12700 Preston Road, Dallas, TX 75230. In lieu of flowers please make donations in Valerie's honor to the SPCA of North Texas, 214-461-1815.
If you would like to mail a donation please send to:
SPCA of Texas
ATTN: Development
2400 Lone Star Drive
Dallas, Texas 75212