Bellaire High School


Class Of 1970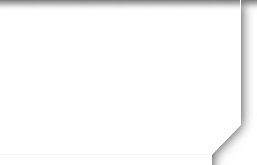 In Memory
Barton Dean English
Selfless English draws praise from friends
Barton Dean English lost his battle with cancer at 63.
The Texas Panhandle and city of Canadian lost the true definition of a role model last week in Barton Dean English.
English, 63, lost his courageous battle with pancreatic cancer after being diagnosed in January.
Those closest to English praised him for what an amazing man he was and how he always lived his life to the fullest.
English was the father of five children with his wife Kelly. He earned a doctorate and was a missionary. He was a Scottish Olympic weightlifting world champion. But he was much more than all of that to those closest to him.
He is best remembered in the Texas Panhandle for not only being a devoted father, but a mentor and counselor. The past 13 years English was the minister at the Canadian Church of Christ.
His youngest of two sons, Auston, is in the conversation as one of the best football players to come out of Canadian High.
Auston was all-state for the Wildcats at running back and defensive end, and earned all-Big 12 honors for the Oklahoma Sooners. He also played professionally for the Cleveland Browns and Toronto Argonauts.
Auston English said his relationship with his dad was one of unconditional love.
"We were really close," Auston said. "He was my biggest mentor, my biggest fan and biggest motivator. We shared a lot of good moments, a lot of ups and downs. But he was always there for me."
Canadian Superintendent Kyle Lynch was close to the English family over the years.
When Lynch was the head football coach of the Wildcats from 2003 to 2009, Dean English ran his summer workouts.
Lynch said those workouts changed the program's culture.
"The fact we entrusted our kids and our athletes to him every summer to train them in way more than strength and conditioning shows you something about him," said Lynch, who guided Canadian to state football championships in 2007 and 2008. "The fact we made that commitment and he made that commitment just shows you the trust we had in him. He was fantastic. He always gave our players a write up and introduction about training the body, training the mind and training the spirit. He lived that and walked that. That was big for our kids and success of our program."
Lynch was moved even more talking about Dean English in his last few months.
Lynch was amazed by a man that never gave up on his message of faith in Jesus Christ despite his own issues. A man who truly was about helping others until his final days.
"Right up until the day he passed, he is facing mortality but he's still working in his Phoenix Project," Lynch said. "Counseling people and helping. The way he responded tells you about his character. He continued to meet with people with problems when not many people would have. It's amazing what he stood for."
Auston English echoed Lynch's comments.
"He was selfless," English said. "He loved to help others, and expose them to Christ."