Bellaire High School


Class Of 1970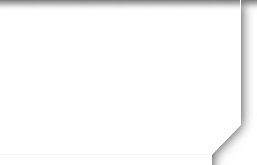 In Memory
Deborah Deatly (Johnston)
Deborah Deatly Johnston June 23, 1952 - June 7, 2010
Debbie fought brain cancer with humor and grace, but it overtook her and she died on June 7, 2010. In her final days she was surrounded in peace and love by her friends and family at the Christopher House in Austin, Texas.
Debbie's first love was horses. She always wanted to be on her horse, from the first ride at Houston's South Main Pony Rides to the competition at the Pin Oak Hunter Jumper Show. She had a unique way to get her horses to shine in coat and spirit. She always enjoyed sharing her knowledge and respect for horses with others. Many of the young riders that she worked with have so kindly reminded us that Debbie's passion for horses has enriched their lives.
She was born on June 23, 1952, in Houston, Texas, where she was raised and graduated from Bellaire High School in 1970. She earned a BA in psychology in 1974 and an MA in education in 1975 from Austin College, Sherman, Texas. She competed on the Kangaroo swim team, where she fell in love with fellow swimmer, David Johnston, whom she married on June 7, 1975. Together they raised two fine sons and trained and showed many horses and spent hours hiking with her Jack Russell Terriers in the Greenbelt.
She is survived by her husband, David Johnston, and sons, Graham Johnston and Travis Johnston; brother Arthur G. Deatly and wife Charm Denise; sister-in-law Laura Johnston; brother-in-law Douglas Johnston and wife Celia; nephews Sam Deatly and William Deatly; nieces Nicole Johnston and Jessica Johnston; father-in-law Bruce Johnston; mother-in law Peggy Johnston. She is preceded in death by her parents, Arthur G. and Catherine Shears Deatly, and sister, Kathy Deatly.