Bellaire High School


Class Of 1970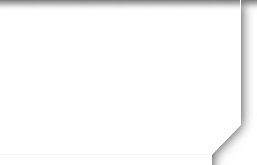 In Memory
Chris Callager VIEW PROFILE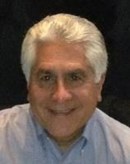 Services for Chris will be held on Saturday, August 5th in Houston, Texas
Chris Callager passed away after a brief illness on Monday, the of 31st July 2017, at his home in Sugar Land. He was 66 years of age.
Chris was born in Houston on the 26th of July 1951, to Emanual and Billie (Fokakis) Callager, who preceded him in death. He attended Bellaire High School and the University of Houston. While attending college he proudly served in the United States Marine Corps. Following college, he began a 44-year successful and rewarding career in the financial services industry representing such companies as Sun Life of Canada and Transamerica, to name two. Chris considered his clients his friends and would work tirelessly to make sure they received the best possible service.

Chris was also very passionate about helping those in need and served the Houston homeless through a daily lunch program in the downtown area. He supported the program not only with service but by making sure the program was fully funded every year.

He enjoyed fishing, hunting, being on the water and traveling with his wife. He also enjoyed long walks with his beloved lab, Molly Lu, who preceded him in death on the 22nd of March 2017.

Chris is survived by his loving wife of 22 years, Montie Faszholz Callager. He is also survived by his brother, Jim Callager; his sisters, Irene Franz (husband, Eddie) and Evelyn Callager-Pasmas (husband, Art). He is also survived by his in-laws, Louis and Faye Faszholz, Karen Friesen (husband, Mike) and Tracey Flood (husband, Paul). Chris was known as "Uncle Tonoose" to numerous nephews and nieces.

Friends are cordially invited to a visitation from half-past six o'clock until eight o'clock this evening on Friday, the 4th of August, in the library and grand foyer of Geo. H. Lewis & Sons, 1010 Bering Drive in Houston.
A memorial service is to be conducted at ten o'clock in the morning on Saturday, the 5th of August, at Trinity Lutheran Church, 800 Houston Avenue in Houston, where Pastor David Leeland will officiate.
At a later date, the family will gather for a private interment.

In lieu of customary remembrances, memorials may be directed in Chris' memory to the Homeless Ministry at Trinity Lutheran Church, 800 Houston Ave, Houston, TX, 77007, or online at www.trinitydt.org clicking on "Give" and then selecting "Memorial Donation – Homeless Ministry."
Published in Houston Chronicle on Aug. 4, 2017
http://www.legacy.com/obituaries/houstonchronicle/obituary.aspx?n=chris-callager&pid=186278640&fhid=6290
Click here to see CHRIS' last Profile entry.