Bellaire High School


Class Of 1970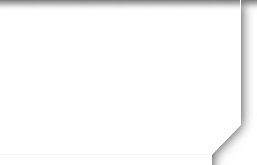 In Memory
Denise Brown (Miller)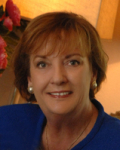 Denise Brown Miller, of Houston, passed away peacefully Sunday, July 29, 2012 after a courageous battle with cancer, surrounded by those who loved her.
She was born February 18, 1952 to Elmore Clayton Brown and Helen Marie Browne Brown. Denise spent her entire life in the Houston area, graduating from Bellaire High School, where she took pride in being a Bellaire Belle. Later, at the University of Houston, Denise's team spirit lent itself to her becoming a lifelong, die-hard Cougar fan. In 1992, she met the love of her life, Johnny Mac Miller, and the two were soon married. They were fixtures at Robertson Stadium for years, never missing an opportunity for tailgating and showing their support for the Cougars.
Denise was an exceptionally driven woman, and had a hugely successful career which included pharmaceutical sales and marketing medical capital equipment. On March 8, 1995, Denise and Johnny opened Miller Funeral Services and the Cremation Society of Texas. Faithfully by Johnny's side, Denise has touched and helped thousands of families in need and had the unique gift of making people feel special.

After the unexpected and devastating death of her husband in May, 2011, Denise's unyielding will, tenacity and unparalleled determination kept her striving to preserve the Miller tradition. With a strong background in marketing and networking, she tirelessly promoted Miller's legacy, while still making time to enjoy travel, friends, her book club, and the Houston Symphony.

She is preceded in death by her parents, her darling four-legged child Bubba, and her adored husband Johnny.

Left to cherish Denise's memory are her brothers, James Brown and wife Pat of Waco, TX; LeRoy Brown and wife Jane of Honolulu, HI; Richard Brown and wife Donna of Kingwood, TX; many nieces, nephews, grandnieces, grandnephews; mother-in-law, Thelma Miller of Hazel, KY; sister-in-law, Jeanie Pat Kingins of Murray, KY; and her precious four-legged children, Hoot and Cab. Denise also leaves behind countless loving friends who will sorely miss her, including Pam Moore, Eva Geer, Doris Brand, Suzanne Gray, and Tricia Hughes. Her loss will be felt staggeringly by her remarkable and unwavering work family, Dr. Luke Ates, Ted Garcia, Maryjade Pochivalova, and Emily Forsythe.

A Visitation will be held from 11:00 a.m. until 8:00 p.m., Thursday, August 2, 2012 in the Miller Funeral Chapel, 7723 Beechnut, Houston, TX 77074, with an accompanying reception in the Miller Celebration of Life House. A Mass of Christian Burial will take place at 10:00 a.m., Friday, August 3, 2012 at St. Francis de Sales Catholic Church, 8200 Roos Rd., Houston, TX 77036, with Father Wayne Wilkerson officiating. A luncheon will be held immediately afterward in the Parish Hall. Interment at Glenwood Cemetery will be private.

In lieu of flowers, the family graciously suggests that memorial contributions be given to the hospice of your choice. The family would like to extend heartfelt thanks to Denise's neighbors who provided much love and support not only for her, but for Hoot and Cab; also to Houston Hospice, and the remarkable caregivers with CareTemps, especially Carolyn Johnson, for their compassion during Denise's last days, which allowed her to maintain her comfort and dignity. Condolences may be offered at www.millerfuneral.com



Published in Houston Chronicle on July 30, 2012