Bellaire High School


Class Of 1970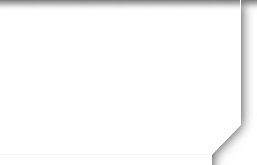 In Memory
Susan Anthony (Balch)
Susan Anthony Balch of Katy, 62, passed away on January 17 surrounded by her loving family after a brief but courageous battle with cancer. She was preceded in death by her parents Mildred Preston Anthony and Kenneth Ray Anthony and grandmother Mattye Linderman. She is survived by her beloved husband Terry Wayne Balch and adored daughters and their families: Erin Balch Holley, husband Matthew, daughter Sydney and sons Ashton and Shane; and Meghan Balch Dailey, husband Brian and son Colton. Also surviving her are sisters Pamela Christie, husband Craig, daughter Courtland and son Craig Jr.; and Kathryn Bradley, husband Fred, daughter Kate and son Chase; and great nephew Cameron.
Susan attended Bellaire High School where she met the love of her life, Terry. They were married on Feb. 20, 1970 and for the next 44 years were devoted to one another. In addition to raising a family, she had a successful career in fashion working with women who became life-long friends. She developed the family business Chadwick Photography for several years before starting a real estate career at George L. Murray & Co.
Susan was a loving wife, mother, grandmother, sister and a loyal friend. Her beautiful smile, love of travel, helpful advice and positive attitude will live on in our hearts forever. A memorial service will be held Fri., Jan. 24 at 1 p.m. in the chapel of St. John the Divine with a reception to follow. Memorial donations may be directed to the St. Jude's.
Tribute to Susan, written and read by Shane Holley on Fri., Jan. 24
Courage, was undoubtedly a key feature of my grandmother, Susan Anthony Balch, also known as "Tita" to me and my cousin from the time we first could speak. It was courage that allowed her to achieve her dreams and realize the events set out before her.
She had the mind of an analytical CEO. If she had such dreams of conquering a business empire she could have but such was not her focus. She wanted to see things, experience things, travel to places, meet new people, get married, be a mother, be a grandmother, and in the meantime make enough money to fund these goals.
I believe she learned at a young age from her days as a blue eyed, bashful little girl that you would not be given what you did not ask for, you would not be heard if you were voiceless and passive. "There is no time to waste," she told me once. "If you want something you have to take it, and fight for it, and be willing to do the things necessary to get it, at whatever cost, because in the end, that's all that matters. The fight." It was almost like listening to an oracle speak, it was out of character for her and there was no way she could have known that in a year it would be her own time to stop fighting. These words, will stay with me as a pendant of her passionate demeanor.
She burned bright like a fire. And like fire she could keep you warm, cook you a good meal, provide comfort, or burn you. Tita knew everyone's pressure points and rarely used them. Me and my cousin can attest to that. She was never afraid to dump a bowl of pasta on your head or throw you into a pool for being out of line. Always justified in her actions by her own code of morality. Teaching us the manners we would carry through life was no small feat but she took it on anyways and for the most part succeeded in that as well. There was nothing she didn't excel at if she tried it. At humor she was the funniest, in beauty the most elegant, in character the most honest.
Finally, if I could leave you with any comfort for her loss it would be this. We are sad because we have lost, we are saddened by the fact that we will never see her again or hear her speak. But she still lives, frozen in time like a photograph. She is still there in March 1997, holding me for the first time as an infant before I even know who she is, this is our first introduction. She is still there at a Jimi Hendrix concert with a boy she is unaware that she will spend the rest of her life with. She's still giving us advice, picking us up when we had fallen, sometimes so deep that we couldn't even see an exit, she is still teaching us morality, and bravery. And Susan Anthony Balch is still there on New Year's Eve 1951, opening her eyes to the world for the very first time.
There are some wonderful photographs of Susan on this page: Susan Balch